Addison Culupa, Legal Assistant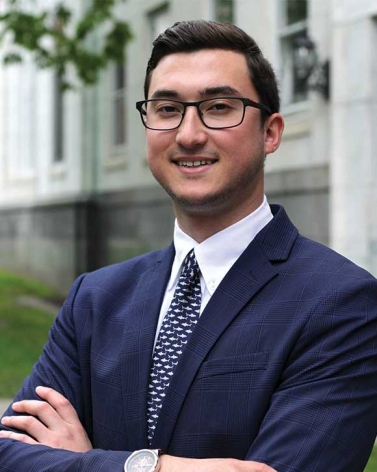 Addison Culupa is dedicated to creating a positive experience for clients as well as ensuring all their needs are met. He brings his experience and knowledge to Handy law as well as providing a supportive role in the office.
Addison attended Endicott College where he received a Bachelor of Science in
Political Science. Addison was the captain of the Men's Varsity Crew Team, an active member of the Political Action Committee, and was heavily involved with community service efforts.
Addison has Interned for a private law firm in Burlington where he worked with
attorneys on handling criminal and personal injury cases. He additionally interned at the
Chittenden County State's Attorney's Office. Addison has also interned at a law firm in
Massachusetts handling estate planning and real estate cases.